28 April 2021
Successful household survey and needs assessment!
What is really needed in the two pilot villages?
We teamed up with experts: together with HEDERA and IMPACT-R project hosted at the Institute for Advanced Sustainability Studies in Potsdam (IASS), the African Center of Excellence in Energy for Sustainable Development at the University of Rwanda, and experts Alfons Üllenberg and Celestin Karamira, we conducted a household survey and a needs assessment in April 2021: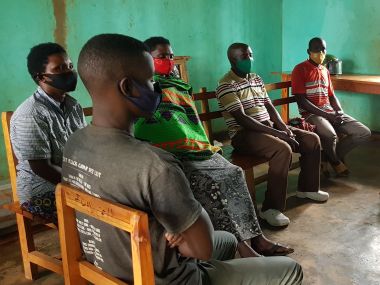 - 245 out of 600 households in Bisagara and Rugarama villages were surveyed on electricity, cooking energy, water, hygiene and nutrition by students from the African Center of Excellence with the support of an Android app.
- In seven "Focus Group Discussions" we talked in homogeneous groups about the current situation and about wishes and visions for the future. The groups were: Shopkeepers, Primary School teachers, Secondary School students in their final year, Sacco members, three different farmer groups
- With nine individuals in important positions in the village or the region we talked intensively about the further development of the villages: the secretary of the Juru sector, the secretary of the Juru cell, the Chiefs of Bisagara and Rugarama, the Sacco manager, the local nurse, the representative of the Catholic Church, the headmasters of the primary and secondary school.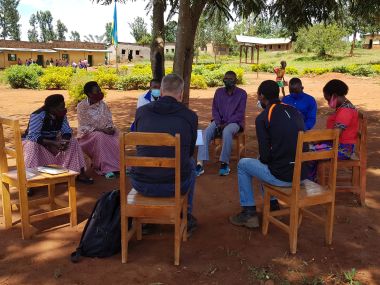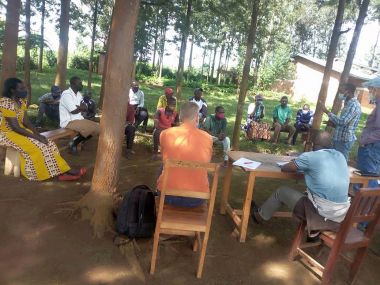 The following needs emerge, listed by priority:
1. availability of clean drinking water in sufficient quantity.
2. availability of electricity
3. availability of optimised cooking appliances with minimal wood consumption
On this basis, the first projects in all three areas will be initiated. In the coming weeks, a more in-depth analysis of the collected data will take place in order to be able to further specify the projects.
Our thanks go to Dr. Natalia Realpe Carrillo and Dr. Alfonso Caiazzo from HEDERA and IMPACT-R for the development of the questionnaire, the provision of the technology and the competent support before, during and after the household survey. A special thanks goes to Dr. Grace Mbungu from IASS for her advice to get questionnaire and questions for the needs assessment right. The Focus Group Discussions and individual interviews were moderated and translated with much heart and soul by Alfons Üllenberg and Celestin Karamira. Thanks a lot to the team of interviewers: Valentine Mukakamana, Princesse Uwase, Ange Noelle Izere, Kessy Jabukiro and Octave Gashakamba, as well as to the team of the African Center of Excellence: Dr. Alice Ikuzwe, Dr. Charles Kabiri and James Ntaganda.