21 August 2023
Funding commitment for the electrification of the Gatora Primary School received!
With its "genialsozial" programme, the Youth Foundation of Saxony is funding the electrification of the "Ecole Primaire Gatora", the installation of a computer room and various training programmes.
Pupils in Saxony collected money for projects in development cooperation. The electrification of the Ecole Primaire Gatora (EP Gatora) was chosen by the students for funding along with four other projects.
EP Gatora is a primary school (grades 1-6) with over 1000 pupils in a rural area. Currently, there is only very rudimental and unreliable electricity. The school is cut off from any technology and interactive learning opportunities. In order to be able to offer the students better lessons, the reliable power supply must first be covered.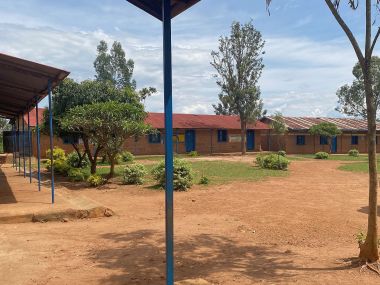 For this purpose, a modern solar system with battery storage is to be built, all classrooms and other rooms are to be equipped with light and sockets, and a Smart Classroom is to be provided with about 30 laptops, a projector, a printer-copier and an internet connection. The teachers will receive IT and English lessons so that they can better teach these subjects in the school themselves. In addition, literacy courses will be offered to adults in the local community.
The electrification and the installation of the Smart Classroom will be carried out this year.