28 July 2023
House for a homeless family is under construction!
Sustainable Villages Foundation builds a model house for a homeless family in Rugarama village.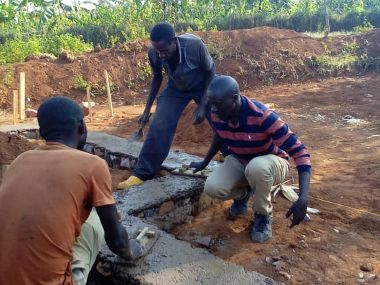 A homeless family with many children is getting a house made of adobe. The Catholic Church has provided the land. It is contractually guaranteed that if the family moves out, the house will be made available again to a family without shelter.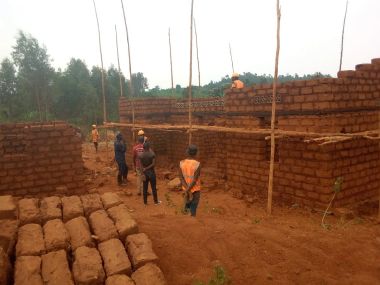 The house consists of a residential building and a courtyard building with kitchen and toilet. An Ecosan toilet will be installed. This is a compost toilet, which is increasingly used in the Bugesera District.
The house should be completed in September so that the family can move in.